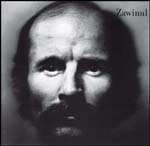 Zawinul's self-titled 1970 album will be re-released this Spring by Mosaic Contemporary, a new division of Mosaic Records. According to the Mosaic press release, the new imprint is "dedicated to reissuing and compiling timeless recordings from the annuls of Contemporary Jazz." The Mosaic Contemporary line "will focus on compilations and more commercially viable material, with the Mosaic attention to detail and commitment to excellence intact."
The Zawinul re-release will return to print an important album that was both a precursor to Weather Report's first album, as well as a strong work in its own right. It was Zawinul's third solo album for Atlantic, and was by far his most significant statement to date. Given that it was originally released about the same time as that first Weather Report album, I've always thought Zawinul was overlooked. But it was critically well received, garnering a four-and-a-half star review in Down Beat, in which the reviewer concluded by saying, "[Zawinul] is the work of a complete musician who has transcended categories and is certain to have a profound influence on the direction music will take in the '70s."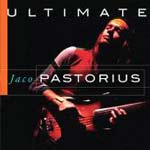 Also due from Mosaic Contemporary is Ultimate Jaco Pastorius, a compilation scheduled for release on April 2. The CD includes 10 tracks culled from Jaco's solo work, as well as with Weather Report and Joni Mitchell.
Mosaic Contemporary is an exciting new venture that I hope does well. Label director Matt Pierson said in the press release, "Our goal is to fill a significant void that exists in the jazz business. Due to the major labels either pulling back drastically in this area or leaving the business altogether, there is an opening for us to set the record straight, musically speaking. Although we are well aware that there has been significant contraction in the marketplace, the major labels are no longer able to effectively serve what remains of the jazz and adult fan base. And no company is better suited to attack this initiative than Mosaic."
As one who came up with jazz in the seventies, I wish them well.